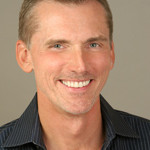 Interim Executive Director

, North Star Fund
New York, NY
|
Cohort: October 2013
|
Consulting Since:

2011
Richard D. Burns is an organizational consultant and coach and is the Interim Executive Director of the Johnson Family Foundation. He has served as Interim Executive Director of the North Star Fund, PENCIL, The Funding Exchange, Funders for LGBTQ Issues and the Stonewall Community Foundation.
In addition to transition management and interim leadership his practice includes capital campaign readiness; planned giving program development; organizational governance and compliance; and executive and board leadership coaching.
He previously served as Chief Operating Officer of the Arcus Foundation and was Executive Director of the Lesbian, Gay, Bisexual & Transgender Community Center in New York City for 22 years, from 1986 to 2009. He directs the Arcus Foundation LGBT Leadership Initiative and is a member of the Selection Committee of the New York Community Trust Nonprofit Excellence Awards.
Richard is a member of the Boards of Directors of the Proteus Fund, the Nonprofit Coordinating Committee and the founding Board of Directors of New York's AIDS Memorial Park. He serves on the Advisory Board of the Center for HIV Law & Policy.
He was founding president of the board of directors of GLAD in Boston from 1978 through 1986, was founding co-chair of the board of Centerlink and is an alumnus of the board of directors of Lambda Legal.
Richard is a graduate of Hamilton College and Northeastern University School of Law.
Additional Affiliations: Board of Directors, Proteus Fund; Board of Directors, Nonprofit Coordinating Committee; Board of Directors, New York AIDS Memorial
Selected past clients: Arcus Foundation, Horizons Foundation, Save the Chimps, PENCIL, JASMYN, The Funding Exchange, North Star Fund
LinkedIn Profile: https://www.linkedin.com/in/riburns/
Additional Affiliations: Board of Directors, Proteus Fund; Board of Directors, Nonprofit Coordinating Committee; Board of Directors, New York AIDS Memorial
Selected past clients: Arcus Foundation, Horizons Foundation, Save The Chimps, PENCIL, JASMYN, The Funding Exchange
Consulting Details
Client Geographic Scope
Services
Sectors & Issues
Specialty Constituencies
Client Types
Organization Budgets